Insights
Insights, tips, and inspiration to help you grow brand love on JioSaavn.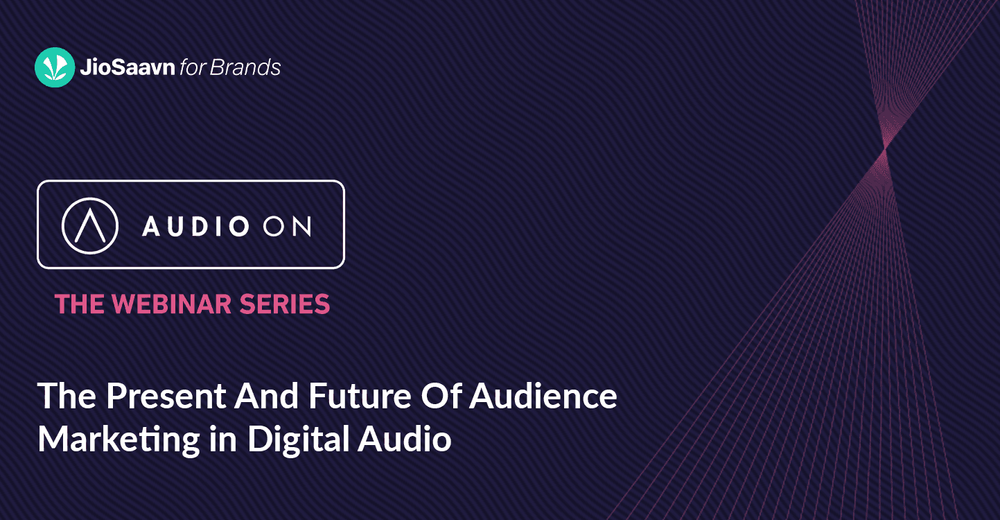 Audio On in association with ad:tech | The Present & Future of Audience Marketing
What does going beyond traditional methods of targeting really mean for digital audio advertising? Learn from industry experts on how to leverage first and third-party data to target consumers to build deeper connections.
Read More
Sound of Festive 2021
Insights and ideas to inspire your festive marketing on JioSaavn.
Insights To Inspire | Valentine's Day 2021
5% uplift in romance streams but also an 81% uplift in heartbreak anthems. No matter the shade of love our audience chooses to approach this Valentine's Day, there's a sound for it.
Insights To Inspire | Year-End 2020
No matter how year-end rituals take form, Digital Audio will accompany listeners across them. Tune in to streaming insights that not only light a candle to how listeners intend to bid adieu to 2022 but also lay out a guide to their year-end mood.
Predictions and insights to light up Festive Marketing 2020
2020 was the year of the infamous pandemic, but did that mean the famous Indian festive spirit was also hampered? Tune in to know JioSaavn's predictions for festive marketing 2020.
Audio On The Webinar Series | ABCs Of A Superhit Media Mix: Adaptable, Balanced, Curious
Experts from Bira, Dentsu Aegis Network, and JioSaavn discuss the key elements of a super hit media mix for an ever-changing era.
Audio On | The creator, curator, and consumer of digital audio streaming
Learn how audio comes alive on a million feeds, the evolving nature of streaming habits, and the opportunity for brands to tell their story in this powerful and immersive setting.
Podcast Advertising 101
Your go-to guide for podcast advertising in India.
Covid Playbook | Connecting from a Safe Distance
This digital audio playbook for a new reality outlines key streaming insights to help inform your brand's marketing strategy as you plan your first steps out of the lockdown.
Audio On | Carving the Digital Audio Story with Top Agencies
Highlights from our in-person Audio On session with top agencies. Key Takeaway: Digital audio is all set to be the next big must-buy in the media planner's mix.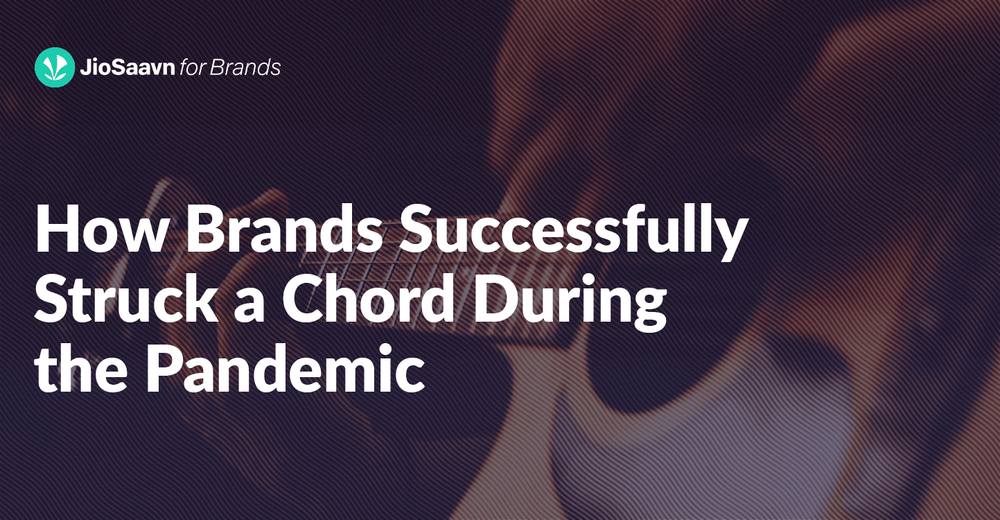 How Brands Successfully Struck a Chord During the Pandemic
The pandemic gave brands a crash course on marketing during a crisis. Learn how Zomato, Uber, Amazon Prime Video, Swiggy, and other brands did it.
Read More